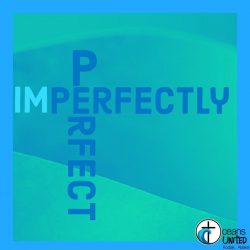 Imperfectly Perfect – Part 1 (09/05/2021)
September 5, 2021
OPENING STATEMENT:
These days, the word perfect is a buzz word, we use it all the time- texts, conversations, etc.
The reality is that nothing is perfect because of the nature of the world we live in.
According to Webster's definition of the word perfect, it means being entirely without fault or defect.
POINT #1: I'M NOT PERFECT
For everyone has sinned; we all fall short of God's glorious standard. (Romans 3:23 NLT)
The root of the word sin here from the Greek has a sporting context – archery.
To put that scripture in context, it simply means: everyone has missed the bullseye.
It means that while you might be on target, you are not hitting the bullseye every single time
What this scripture is pointing out is that you and me, are not perfect!
The main point of this scripture is that no one is perfect, and that God's standard is perfect.
The question here is how do we reconcile the two?
Our Christian faith is a journey. A journey that starts with Jesus.
For the wages of sin is death, but the free gift of God is eternal life through Christ Jesus our Lord. (Romans 6:23 NLT)
The penalty for missing the bullseye is death but God provided a perfect marksman. He is so perfect that He has never missed the bullseye.
If you openly declare that Jesus is Lord and believe in your heart that God raised him from the dead, you will be saved. (Romans 10:9 NLT)
It takes us from admitting that we are not perfect to openly declaring that Jesus is the perfect one and that God raised Him from the dead.
POINT #2: JESUS IS PERFECT
Jesus went through life the same way you and I and yet He was without sin.
Here's a scripture that proves it:
For we do not have a High Priest (Jesus) who cannot sympathize with our weaknesses (imperfections), but was in all points tempted as we are, yet without sin (Perfect). (Hebrews 4:15 NKJ)
In other words, Jesus understands our imperfection. He understands and does not judge the fact that you and I are not perfect and never will be.
But this scripture provides us with the assurance that He, Jesus has never missed the bullseye. That He is the perfect example of perfection!
POINT #3: I AM BEING PERFECTED
In the garden of Gethsemane, Jesus prayed that we would be perfect (without fault or defect)
20"I do not pray for these alone (the disciples), but also for those (you and me) who will believe in Me through their word; 21 that they all may be one, as You, Father, are in Me, and I in You; that they also may be one in Us, that the world may believe that You sent Me. 22 And the glory which You gave Me I have given them, that they may be one just as We are one: 23 I in them, and You in Me; that they may be made perfect in one, and that the world may know that You have sent Me, and have loved them as You have loved Me. (John 17:20-23 NKJ)
Jesus prayed that you and I would be perfect.
The Biblical definition for the word perfect here comes the Greek word Teleios which means "to complete or lacking nothing"
When I am in them and you Father are in Me then and only then will they be Perfect or Complete, lacking nothing.
In other words, Jesus completes us so that in Him we can be perfect, complete and lacking nothing!
Only the Grace of God through Jesus you are being perfected. And that is complete in Jesus and lacking nothing.
fixing our eyes on Jesus, the pioneer and perfecter of faith (Hebrews 12:2 NIV)
CONCLUSION
What is the Holy Spirit saying to you through this message?