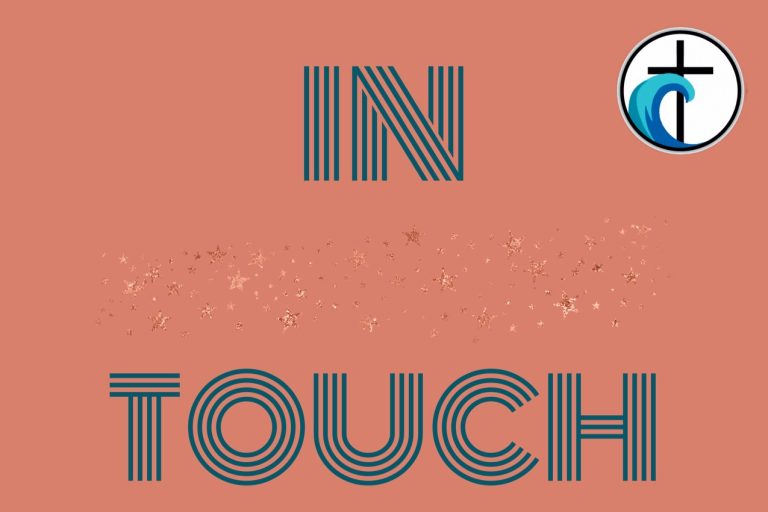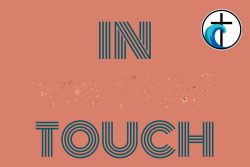 May 21, 2023
INTRODUCTION
Being In Touch: The state of being able to communicate with each other.
• Being in touch: In touch with reality, with the truth, with evidence.
• Being in touch: Being situationally aware
• The opposite would be: Out of Touch
Don't copy the behavior and customs of this world, but let God transform you into a new person by changing the way you think. Then you will learn to know God's will for you, which is good and pleasing and perfect. (Romans 12:2 NLT)
Being in touch with ourselves: our emotions, our fears, our doubts
Being In Touch: Being Self Aware
The opposite would be: Out of Touch. Denial.
Examine yourselves to see if your faith is genuine. Test yourselves. Surely you know that Jesus Christ is among you; if not, you have failed the test of genuine faith. (2 Corinthians 13:5 NLT)
OPENING SCRIPTURE:
For we have not a high priest which CANNOT BE TOUCHED WITH THE FEELING OF OUR INFIRMITIES; but was in all points tempted like as we are, yet without sin. (Hebrews 5:15 KJV)
• Jesus puts Himself in a much higher position as our High Priest. A position where He is 100% in touch with us. 100% in touch with our sins. 100% in touch with our fears. 100% in touch with our doubts. AND 100% WITHOUT SIN!
This High Priest of ours understands our weaknesses, for he faced all of the same testings we do, yet he did not sin. (Hebrews 4:15 NLT)
• Jesus puts Himself in a much higher position: A position of perfection because He was without sin.
• In Touch with us but yet without sin!
Let us therefore come boldly unto the throne of grace, that we may obtain mercy, and find grace to help in time of need. (Hebrews 4:15-16 KJV)
• An invitation where imperfection meets perfection, where humanity meets deity.
At this crossroad, the imperfect person finds grace and mercy!
• God wants you and me to come boldly to this meeting place! Without holding back!
Come boldly- Don't hold back
• Coming forward can be too risky! We hold back for fear of being judged.• Peter held back when Jesus was in his boat after they caught so many fish: "Depart from me, for I am a sinful man" (Luke 5:8 NKJ)
• Peter was in touch with his sins but he still received the invitation to find mercy and grace.
Jesus responded to Peter:
And Jesus said to Simon, "Do not be afraid. From now on you will catch men." So when they had brought their boats to land, they forsook all and followed Him. (Luke 5:10-11 NKJ)
• "Don't be afraid" Peter, I don't judge you!
• Your fears, your doubts, your sins don't bother me. I am in touch! I am aware.
The Bible tells us of the story of a woman who was in touch with the reality of her situation but decided to make a bold move!
Now a woman, having a flow of blood for twelve years, who had spent all her livelihood on physicians and could not be healed by any (Luke 8:43 NKJ)
• Stuck for 12 years until one day she decided to make a bold move.
She CAME FROM BEHIND and TOUCHED the border of His garment. And immediately her flow of blood stopped. (Luke 8:44 NKJ)
• She came from behind because facing Jesus was too risky!
• Breakthrough comes where your motivation brings you in touch with God!
And Jesus said, "WHO TOUCHED ME?" When all denied it, Peter and those with him said, "Master, the multitudes throng and press You, and You say, 'Who touched Me?' " But Jesus said, "SOMEBODY TOUCHED ME, for I perceived POWER going out from Me." (Luke 8:45-46 NKJ)
• 100's of people were pressing against Jesus BUT only ONE was IN TOUCH with Him
Now when the woman saw that she was not hidden, she came trembling; and falling down before Him, she declared to Him in the presence of all the people the reason she had touched Him and how she was healed immediately. (Luke 8:47 NKJ)
• That woman was in touch with the reality of her condition and her situation.
• That day that woman entered boldly into that throne of grace. She found grace and mercy.
CONCLUSION
• What is the Holy Spirit saying to you through this message?