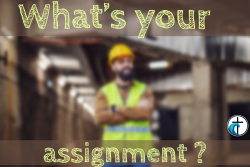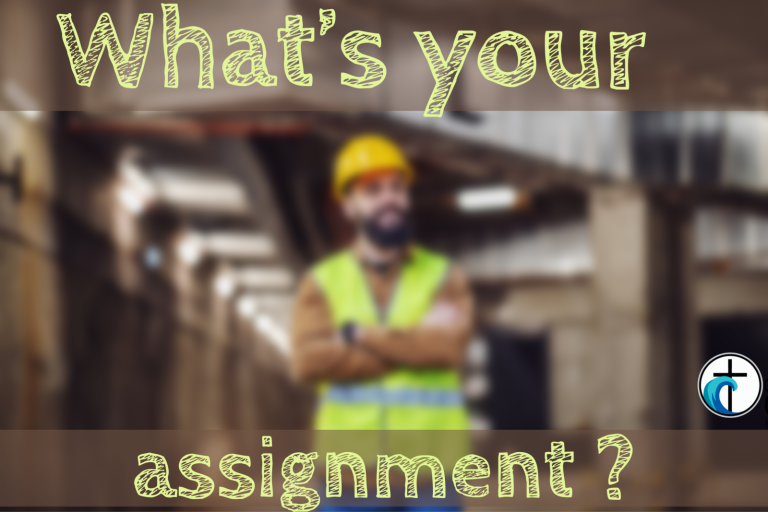 What is Your Assignment? (07/17/2022)
July 17, 2022
Amazon: To be the world's most customer-centric company
Walmart: To become the worldwide leader of all retailing
Nike: To bring inspiration and innovation to every athlete in the world
Disney: To make people happy
Google: To organize the world's information and make it universally accessible and useful
Facebook: To give people the power to share and make the world more open and connected.
Oceans United Vision Statement: Our vision is to share God's borderless and unconditional love to all people with the hope of seeing their lives saved, transformed, healed, empowered and serving in the areas God has called them!
Mission Statement: To serve our community by being God's hands and feet, His voice and light.
Matt: 3:16 " As soon as Jesus was baptized, He went up out of the water. At that moment heaven was opened, and He saw the Spirit of God descending like a dove and lighting on Him."
Luke 4:14 The Spirit of the Lord is on me.  He has sent me to proclaim freedom for the prisoners, to set the oppressed free."
Christ gives the Disciples their assignment:
John 15: 18-26 18 "If the world hates you, keep in mind that it hated me first. 19 If you belonged to the world, it would love you as its own. As it is, you do not belong to the world, but I have chosen you out of the world. That is why the world hates you. 20 Remember what I told you: 'A servant is not greater than his master.'[a] If they persecuted me, they will persecute you also. If they obeyed my teaching, they will obey yours also. 21 They will treat you this way because of my name, for they do not know the one who sent me. 22 If I had not come and spoken to them, they would not be guilty of sin; but now they have no excuse for their sin. 23 Whoever hates me hates my Father as well. 24 If I had not done among them the works no one else did, they would not be guilty of sin. As it is, they have seen, and yet they have hated both me and my Father. 25 But this is to fulfill what is written in their Law: 'They hated me without reason.'[b]26 "When the Advocate comes, whom I will send to you from the Father—the Spirit of truth who goes out from the Father—he will testify about me."
John 16:5-8  "Now I am going to Him who sent me yet none of you asks me "Where are you going?" Because I have said these things, you are filled with grief.  But I tell you the truth: It is for your good that I am going away. Unless I go away, the Counselor will not come to you. When he comes, he will convict the world of guilt in regard to sin and righteousness and judgment."
John 3:17  For God did not send his Son into the world to condemn the world, but to save the world through him
Roles of the Holy Spirit:  advocate, helper, guide, teacher   
Role of HS not usually advertised by Christians;  We talk about the fruits of the Holy Spirit to fill us with joy, peace, patience.  It points to how our lives, once we are filled with the Holy Spirit will be better, more fulfilling, more joyful, more peaceful. It is true, but is that really God's plan, is that the assignment He has for you?
Holy Spirit is not unleashed in our life so we can meet our own goals and fulfill our own objectives.  The Holy Spirit is unleashed in our own life when we submit to Him and perform the assignment He has for us.  The Holy Spirit then empowers believers to do the work that Jesus set for us.   Then we are living for God.
Jesus was healing the sick, setting captives free, but He was also calling out those who were in sin.
We need to change our thinking from "if we want a better life", we need to follow Jesus. Then we will have the joy, peace, love. The Holy Spirit empowers believers to do the work that Jesus was doing.  We will have to follow Jesus into trials, even down the Calvary Road.
Works of the Flesh
Galatians 5: 19 The acts of the flesh are obvious: sexual immorality, impurity and debauchery; 20 idolatry and witchcraft; hatred, discord, jealousy, fits of rage, selfish ambition, dissensions, factions 21 and envy; drunkenness, orgies, and the like. I warn you, as I did before, that those who live like this will not inherit the kingdom of God.
22 But the fruit of the Spirit is love, joy, peace, forbearance, kindness, goodness, faithfulness, 23 gentleness and self-control. Against such things there is no law
Not our peace, but to create peace for others
Not our joy, but to create joy in others
Not patience for ourselves, but patience for others
Acts 1:8  8 But you will receive power when the Holy Spirit comes on you; and you will be my witnesses in Jerusalem, and in all Judea and Samaria, and to the ends of the earth."
The fruit of the Spirit is meant so that we can become a credible witness for Jesus.  Our lives should be evidence to prosecute the world that they are going the wrong direction – down the broad path.  Our purpose in life is to be a model, an instrument that helps convict the world that they are on the wrong path and that Jesus has a better way.   We are part of the work of the Holy Spirit, to operate with the Holy Spirit to convict the world of their sins and lead them to a better life.
Conviction 
Conviction in this sense is not about feeling bad or ashamed, but more about pleading a case, God's case to the world.   The Holy Spirit is pleading God's case to the world.  We, our role is to be witnesses for the prosecution.  Our lives, our testimonies are placed as evidence that through the Holy Spirit there is a case to be made that God's way is a better way.  That life is available through the Christ.  We have a role to play and are expected to play.
John 3:17  For God did not send his Son into the world to condemn the world, but to save the world through him
John 3:18  18 Whoever believes in him is not condemned, but whoever does not believe stands condemned already because they have not believed in the name of God's one and only Son.
John 3:19 " 19 This is the verdict: Light has come into the world, but people loved darkness instead of light because their deeds were "
We have an assignment as witness to make the case for Jesus.  To support the Holy Spirit in His mission to convict the world and bring them to Jesus.  We cannot transform people's lives with our words, only the Holy Spirit can do that.  He pleads a case – that is what happened to us.  Our lives were a wreck and the Holy Spirit came in and wrecked our lives again.
John 16:8 "  8 When he comes, he will convict (prove) the world concerning sin and righteousness and judgment"
John 16:9-11  "about sin, because people do not believe in me; 10 about righteousness, because I am going to the Father, where you can see me no longer; 11 and about judgment, because the prince of this world now stands condemned."
Romans 1:18-20  " But God shows his anger from heaven against all sinful, wicked people who suppress the truth by their wickedness. They know the truth about God because he has made it obvious to them. For ever since the world was created, people have seen the earth and sky.  Through everything God made, they can clearly see his invisible qualities – his eternal power and divine nature. So they have no excuse."
Jesus alludes to three areas where the Holy Spirit will convict the world.  The reality of this text is that it is not just the Holy Spirit that will be convicting the world.  We the church are the ones who must give evidence in support of the Holy Spirit.  That is our assignment.  We are His witnesses.  It is the role of the church to be a witness for the Holy Spirit.  The Holy Spirit comes and tells the world there is a different way and that   Key part of the ministry of the church is that we tell the world through our lives about the word of God and they become convicted through the Holy Spirit. It is the Holy Spirit who convicts
If the Holy Spirit lives within us, then we have the same power that raised Jesus from the cross.  The same Holy Spirit that can restore broken marriages, failed relationships, remove the poverty mentality, bring children to a right relationship with their parents.
The thief comes to steal, kill and destroy but Jesus came to give live and life more abundantly.
Rev: 3:19 To those whom I love I reprove. So be earnest and repent."
Jesus has repeatedly predicted the coming of the Holy Spirit. In John 16:8, Jesus refers to convicting the world for their sin – for rejecting Christ
James says "Consider it pure joy my brothers and sisters whenever you face trials of many kinds, because you know that the testing of your faith produces perseverance. "   The trials in our lives strengthen us, draw us closer to the heart of Jesus.  Trials can both soften us and strengthen us.
The Holy Spirit can change us both personally and privately, but also to convict the world.
We can't convict people by beating them up, but by showing them that God is better.
Psalm 67
May God be gracious to us and bless us
and make his face shine on us—[b]
2 so that your ways may be known on earth,
your salvation among all nations.
3 May the peoples praise you, God;
may all the peoples praise you.
May the nations be glad and sing for joy,
for you rule the peoples with equity
and guide the nations of the earth.
5 May the peoples praise you, God;
may all the peoples praise you.
The imagery here is that God has more joy than the world, more love, more blessings.  Imagine a neighborhood singing to God, a city signing to God. God is so much better than anything the world has to offer.
Matt 10:1-41   Jesus sends the 12 disciples on assignment.   Tells them to take nothing but to rely on the goodness of others.  Said they would encounter troubles, trials – would be flogged, brought before local councils – would be brought as witnesses to the Gentiles and local officials.  Said not to worry about what to say, because it would be the Holy Spirit speaking through them.
We can't live a private Christian life, to hide our light.  Through the power of the Holy Spirit we can have a voice in our families, our neighborhoods, our community to share that God is good.  God is better than anything the world has to offer.  We pray that the Holy Spirit will communicate through us that our sins lead to death, but by Jesus' death on the cross – the price for our sins has been paid in full and we can have freedom, we will have freedom.
That is our role, that is our assignment to be that witness for the Holy Spirit, to make a difference.
To be serve our community by being God's hands and feet, His voice and light.